Senior Auditor - IT Audit & SOX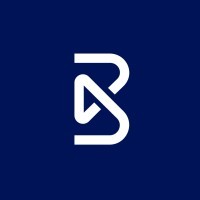 Blend
IT
Mexico City, Mexico
Posted on Friday, November 3, 2023
Blend is a diverse team of problem solvers who believe that the world's financial resources should be more accessible. Our cloud banking platform is used by Wells Fargo, U.S. Bank, and over 330 other financial services firms to acquire more customers, increase productivity, and deliver end-to-end digital experiences. Our software enables our customers to process an average of more than $5 billion in loans per day, making it possible for consumers to reach their financial goals faster and lead better lives. Come do work that matters.
As an Auditor for IT Audit and SOX on our Internal Audit & Enterprise Risk Management team, you will be focused on IT audits of cloud-based and custom developed systems, SOX 404 testing, as well as Enterprise Risk Management (ERM) and Fraud Risk Assessment (FRA) activities. This role helps the company to accomplish its objectives and improve IT operations through an independent and objective assurance and advisory approach designed to add value. You will report to the Manager/Senior Manager - IT Audit SOX, and will work with various business & IT partners. Specifically, this role is responsible for assisting the Manager/Sr. Mgr. in planning IT audits in all areas of IT, conducting fieldwork (executing, documenting and interpreting testing), and preparing draft audit findings for reporting to senior management. This role will also be the systems administrator of the SOX tool, AuditBoard's SOXHub (online vendor training to be provided).
The ideal candidate is an ex-Big 4, highly motivated self-starter with prior experience in IT Internal Audits, Enterprise Risk Management, and SOX in the Fintech or Software industry who has superior written and oral communication skills, takes pride in the accuracy and timeliness of their work and is used to working as part of a remote team and collaborating with business partners in offshore locations such as India and Mexico.
How you'll contribute:
Assist in planning and conducting IT internal audit projects in accordance with the Institute of Internal Auditors (IIA) professional practice standards
Assist the Manager/Sr. Mgr. with administrative coordination/project management of SOX 404 ITGC & IT Application Controls testing including IPE/Key Reports & Spreadsheets, SOC report testing, executing the annual IA IT audit plan and Enterprise Risk Assessment, based on defined timelines and budgets
Contribute to the identification and assessment of IT risks
Contribute to ongoing development of the ERM, Fraud Risk Management programs
Perform interviews with stakeholders, take accurate detailed notes
Schedule meetings, request documents from business partners
Obtain, analyze and evaluate existing documentation, previous reports, data, flowcharts
Document processes in concise narratives, as applicable
Develop process flowcharts and data flow diagrams
Evaluate internal controls design and operating effectiveness
Evaluate compliance with policies and procedures
Perform work within the budget and manage tasks accurately based on timeline
Develop audit test procedures when needed
Perform Test of Design (TOD) and Test of Effectiveness (TOE) based on pre-existing audit program, re-test remediated controls to determine if the control gap was successfully remediated
Create new Tests as needed
Prepare clear, concise, accurate, logical, and detailed work papers for work performed and conclusions reached; document these according to IIA & PCAOB professional practice standards
Identify and research issues with supported analysis and propose solutions
Explain complex, technical and/or sensitive information in a straightforward manner
Provide meaningful recommendations to improve policies/ procedures/ systems/ processes and address root causes of ineffective or inefficient controls
Work with business partners to address control gaps and monitor action plans
Exercise judgment and discretion related to conducting audit work
Participate in special projects as assigned by Internal Audit management
Promote an ethical and risk-aware culture at the company
Maintain knowledge of the business of Blend Platform and Title365, including the underlying technologies
Maintain knowledge of generally accepted auditing and accounting standards and maintain professional certifications (e.g., CIA, CISA, CISSP)
Perform system administration activities for the SOXHub application (user provisioning, de-provisioning, work stream tasks, issues management, controls audits to ensure completeness of fields, optimize functionality and participate in vendor webcasts and meetings such as "health checks" to facilitate Blend adopting all available functionality
Who you are:
Bachelor's Degree in a business or technology discipline
Big 4 (Deloitte, EY, KPMG, PwC) Advisory or Assurance background
Strong understanding of business & IT operations processes for a software company
Strong understanding of Software as a Service (SAAS)/Platform as a Service (PAAS)
Strong business judgment that enables issue identification and appropriate escalation
Strong critical thinking, analytical and investigative skills
Strong project and time management skills
Ability to effectively juggle multiple projects and keep Manager/Sr. Mgr. informed
Ability to think independently, take ownership, and drive initiatives to resolution
Ability to provide meaningful recommendations to improve policies, procedures, systems, processes; as well as to address root causes of ineffective/inefficient controls
Ability to explain complex and/or sensitive information in a straightforward manner
Ability to manage stakeholders in a service oriented, problem-solving, practical mindset
Strong rapport and relationship building skills to collaborate and positively influence partnerships across the company
Proactive and self-initiating work style
Integrity, openness, and transparency
Intellectual curiosity
Critical thinker, ability to identify root cause of issues
Qualifications/Requirements:
Minimum of 3 years experience in IT audit and SOX 404 testing
Experience working as part of a remote team
Work collaboratively with partners to address control gaps, monitor action plans
Prior experience obtaining, analyzing and evaluating existing documentation, previous reports, data, flowcharts
Prior experience developing process flowcharts and data flow diagrams from scratch
Prior experience documenting processes in concise narratives
Prior experience performing interviews and taking accurate notes for audit workpapers
Prior experience developing audit test procedures from scratch based on objectives
Prior experience executing SOX 404 ITGC and IT audit testing according to defined budgets and timelines, including administrative tasks such as meeting coordination/scheduling and requesting documents
Prior experience preparing clear, concise, accurate, logical, and detailed workpapers for work performed and conclusions reached
Prior experience determining root causes for control deficiencies
Prior experience identifying and researching issues with supported analysis, and proposing actionable/practical solutions, drafting audit reports
Prior experience working with IPE (Information Provided by Entity) and testing the completeness and accuracy of key reports and spreadsheets
Prior experience assisting control owners in completing SOC (Service Organization Control) Report reviews for SOC1, including controls mapping and mapping of Complementary End User Computing Controls
Experience with Visio, SOXHub, NetSuite, Workday HCM, Salesforce, Slack, GSuite
Experience with auditing cloud-based, open-source systems & tools
Experience with auditing Agile IT
Experience with SOC, ISO, PCI frameworks
Excellent written English communication skills: clear, concise, professional
Certifications:
Required:

Certified Information Systems Auditor (CISA) or to obtain the CISA within year 1 of employment

Optional: Certified Fraud Examiner (CFE), Certificate in Risk Management Assurance (CRMA), Project Management Professional (PMP), Certified Information Systems Security Professional (CISSP)
Blend is an equal opportunity employer that values diversity, inclusion and belonging. We do not discriminate on the basis of race, religion, color, national origin, gender, gender identity or expression, sexual orientation, age, marital status, veteran status, disability status, or any other characteristic protected by law. We will consider for employment all qualified applicants with arrest and conviction records in a manner consistent with applicable laws.