COTA/PTA Clinical Assessor-Spanish Bilingual-Florida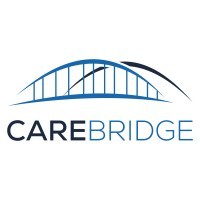 CareBridge
Remote · Florida, USA
Posted on Tuesday, October 10, 2023
COTA or PTA / LTSS Clinical Assessor, Bilingual-Florida
The CareBridge Long Term Services and Supports (LTSS) Clinical Assessor, working under the guidance of an Occupational Therapist, collaborates with Managed Care Organizations to support persons aging in place receiving home and community based services. The LTSS Clinical Assessor performs telephonic and/or virtual assessments to identify participants' needs including consideration of health history, functional abilities, environmental safety, and social support and provides recommendations to MCOs for type and hours of supportive services required.
Responsibilities:
Conduct objective assessments for program participants to determine appropriate level of supports and services required.
Obtain a thorough and accurate participant history to inform the comprehensive assessment.
Complete reassessments in a timely manner annually or more frequently as needed in accordance with applicable program requirements and participant needs.
Communicate with program participants and MCO representatives to make recommendations regarding participant needs.
Educate program participants and MCO representatives on options for home modifications, DME, assistive technology, or other adaptive equipment.
Assist Clinical team with recommendations for equipment and services as needed.
Collaborate with Decision Support team to report observations and outcomes.
Document all client encounters per documentation standards.
Maintain working knowledge of home and community based services, MCO processes and state regulations.
Meet or exceed productivity standard and metrics benchmarks.
Demonstrate excellent punctuality and attendance during work hours.
Other duties as assigned.
Qualifications:
Required:
Unrestricted OTA or PTA license.
Bilingual. Spanish/English.
2+ years working in social service or health care related field.
Experience working with people with disabilities and seniors
Knowledge of the home and community-based service system.
Proficiency with reviewing and interpreting medical history.
Experience conducting standardized assessments.
Ability to be on the phone 50% - 60% of the day.
Cultural competency and professionalism when interacting with program participants, MCO representatives and interdisciplinary team members.
Strong written and oral communication skills with demonstrated ability to convey information to persons of all ages and ability levels.
Team player with drive to develop strong working relationships within an organization.
Technical/Functional expertise: Familiar with Customer Service Software and Call Center Management Tools, Windows, and Office Applications.
Preferred:
CAPS, ATP and/or experience with home assessments.
Home health experience.
Those who thrive at CareBridge tend to possess these qualities:
An entrepreneurial spirit. Must be a tenacious self-starter.
Flexible and adaptable to a constantly changing workload.
Must enjoy working in a fast-paced environment.
A sense of humor and a down-to-earth nature.
Employment Type: Exempt, Full-Time
Location: Remote
About CareBridge
CareBridge is a provider of technology and services that assist payers and states in caring for patients receiving long-term support services. CareBridge's services include electronic visit verification (EVV), data aggregation, 24/7-member support, and benefit management. CareBridge is led by a team of healthcare service and technology veterans and is headquartered in East Nashville.