Behavioral Health Advocate New York City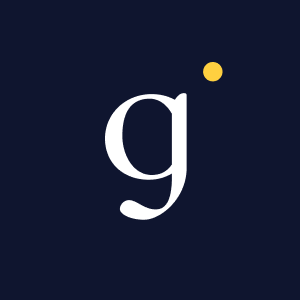 Galileo
Legal
New York, NY, USA
Posted on Wednesday, May 17, 2023
ABOUT US
Galileo is a team-based medical practice working to improve the quality and affordability of health care for all. Operating across 50 states, Galileo offers high-touch, data-driven, multi-specialty, longitudinal care to diverse and complex patients—on the phone, in the home, and everywhere in between. Regional and national health plans, employers, and Fortune 500 organizations trust Galileo as the leading solution to improve population health. Founded by Dr. Tom X. Lee, the healthcare pioneer behind One Medical and Epocrates, Galileo is a team of leading innovators from healthcare, technology, and human-centered design. Our mission is to apply that talent and scientific thinking to transform society by solving our largest, toughest healthcare problems, while at the same time bringing patient and provider closer.
ABOUT THE ROLE
Reporting to Behavioral Health Leadership, the Behavioral Health Advocate is an important member of our collaborative care team. You'll work directly with patients who have primary behavioral health disorders with comorbid medical diagnosis' and side by side with primary care providers and licensed clinical social workers (LCSWs) to facilitate meaningful patient engagement and person-centered care. You'll assist in maintaining care plans tailored to patients' needs and behavioral health treatment goals.
Additionally, you'll be a primary liaison with community based groups ensuring our patients are tapping into resources to address their social needs such as supportive housing organizations, legal aid, and behavioral health providers. This is an in-person role that will travel between boroughs as well as to our corporate office.
Here's what you'll do:
Travel to patient's homes with other Galileans as well as independently to provide longitudinal care to our patients
Conduct community-based outreach to locate and engage our highest acuity patients
Expected to meet with members in their homes, shelters, other residential settings, at community agencies, hospital inpatient units and/or day hospital programs.
Assist members with the coordination of services from various settings as appropriate, including facilitating discharge from acute and alternative settings and providing Care Coordination throughout the continuum of care.
Become the ultimate go-to for our patients, building and strengthening relationships with patients, families, and the broader community
Preliminarily assess members for acute behavioral and physical health needs, generating referrals to providers, community-based resources, and appropriate services and other resources to assist in goal achievement.
Document in a comprehensive manner to ensure that all goals, interventions, and care coordination activities for each member are compliant with professional standards and regulatory guidelines.
ABOUT YOU
We look for passionate people who are invested in delivering quality care to individuals with complex behavioral health disorders. You're passionate about social advocacy and aware of how the stigma of having such a disorder can impact an individual on a systemic, social and familial level. You should be excited about fixing what's broken to improve care quality and health outcomes for everyone.
We believe in a culture that fosters teamwork, excellence, and sound decision-making—one that is based on mutual respect and trust. We appreciate individuals who are open and honest about what they're looking for so we can ensure it's a fit on both sides.
We would love to hear from you if you have the following or equivalent experience:
Care deeply about each individual patient and energized by the idea of being part of a solution focused team that is is continuously improving the broader system which support people in a higher quality, lower cost way
Have a background in community and behavioral health and an enthusiasm for applying those tenets in a new, creative way
Love connecting and communicating with a diverse group of people
Have been a part of a multidisciplinary care team and love collaborating with others
Have deep knowledge and savviness in navigating social benefits programs and local resources
A Bachelor's degree in a related field with two years of experience providing care coordination/case management to individuals with chronic SMI/SUDs or a Master's degree in a related field and one year of experience providing care coordination/case management to individuals with chronic SMI/SUDs
Compensation Range $26 - $30/hr based upon prior experience, performance, and market dynamics
BENEFITS
Medical / Dental / Vision insurance

Flexible Spending Account

Health Savings Account + match

Company paid STD/LTD, AD&D, and Life insurance

Paid Family Leave

401K + match

Paid Time Off
HOW WE HIRE
Galileo is committed to hiring the best team possible to build health care that works for everyone. We value a diverse set of perspectives to deliver the best possible solutions to those problems. We look for talent from a wide range of backgrounds—including, but not limited to—race, age, sexual orientation, gender identity and expression, national origin, religion, disability, and veteran status. Galileo is an Equal Opportunity Employer and provides reasonable accommodations to applicants and employees with a qualifying disability or conflict with a sincerely held religious belief, unless doing so would cause an undue hardship or fail to eliminate a direct threat.