Sr. Software Engineer (Remote, US)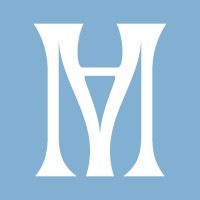 Modern Age
Software Engineering
Remote
Posted on Friday, March 17, 2023
Modern Age is on a mission to add millions of years of healthy life expectancy to the world. We are the first healthcare company designed to slow down your aging. Our team uses the latest technology, scientific research and evidence-backed treatments to proactively address the most frustrating and under diagnosed impacts of aging. We believe everyone deserves a personalized plan to reach their physical and mental peak and live healthier longer. Modern Age opened its first two clinics in New York City in 2022 and is backed by OAK HC/FT, GV, and Juxtapose.
To achieve our vision, Modern Age is currently seeking a
Sr. Software Engineer
to join our mission driven team. You will partner with world-class technologists and medical professionals to build engaging digital experiences that help our patients improve their lifestyles and track the progress towards their health and wellness goals.
The impact you will make:
Build key features in our modern tech stack to help improve people's lives as they age
Write production ready code for complex systems, perform code reviews and collaborate on application architecture and design
Help refine engineering processes as we grow our team
Contribute to implementation and design of our products in collaboration with product managers, designers and engineers
Own projects to enhance our aging wellness digital platform
Participate in hiring and onboarding of new team members
Guide and mentor other team members
Traits and Skills:
Readiness to collaborate and communicate with your team in a fast paced environment
Well balanced approach to providing value quickly without sacrificing maintainability and quality
Willingness to pause and have some fun every now and then!
Prior experience in a start-up environment
Qualifications:
6+ years of professional software development experience
Bachelor's degree in Computer Science or related technical field
Demonstrated experience working with Typescript, HTML/CSS, and React for front-end, and/or Node on the back-end
Experience with RESTful APIs
Our Leadership Principles:
Start with customers. Every decision we make starts with the customer and works backwards. We know that customer trust is hard to gain and easy to lose. We value thinking big and creating bold solutions to address customer needs.
Engage in healthy debate. We pushback respectfully when we disagree with a direction/decision/plan. We make data driven arguments and aren't defensive when challenged. We leave space for team members to voice alternative points of view.
Be curious and inclusive. We are decisive but able to change our minds based on new information. We seek to understand alternative points of view. We are hungry to learn about new ideas. We actively solicit different perspectives. We are low ego.
Show a bias for action. We won't have perfect information so we make the best decisions we can and work to deliver results. We make 2-way door decisions quickly and are more considered with 1-way door decisions.
Take smart risks. We believe smart failures with validated learning are wins. We appreciate when people say: I don't know (but I'll get back to you), I was wrong (and here's what I have learned), I need help (and here is what you can do.)
Take Care of Each Other. We set high standards for each other, but we also realize every day can't be our best day. We earn the trust of our teammates. We make work fun. We show appreciation for our teammate's unique perspective. We will celebrate our successes both for what they are as well as how we achieved them.
At Modern Age, we believe in taking care of each other and that starts with offering our team members a comprehensive benefits package including:
- Employer sponsored health, dental, vision and disability coverage
- Pre-tax commuter, health, and dependent care flexible spending accounts
- 401K
- Paid Time Off
- Remote work opportunities
Modern Age is following local guidelines regarding COVID vaccinations and testing requirements for employees who work in our clinics, in person at our offices, or are participating in any in-person gathering (including offsites) (as defined by applicable law).