Registered Nurse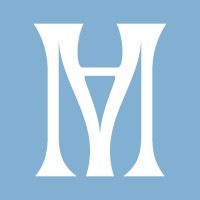 Modern Age
Medical
New York, NY, USA
Posted on Friday, April 21, 2023
Modern Age is on a mission to add millions of years of healthy life expectancy to the world. We are the first healthcare company designed to slow down your aging. Our medical team uses the latest scientific research combined with evidence-backed treatments to proactively address the most frustrating and under diagnosed impacts of aging. We believe everyone deserves a personalized plan to reach their physical and mental peak and live healthier longer. At Modern Age, we foster proactive, preventative health strategies and we're leading the shift from reactive medicine to a more fulfilling, forward-thinking healthcare model. We opened our first two clinics in New York City in 2022 and we are backed by OAK HC/FT, GV, and Juxtapose.
We are currently seeking experienced RNs to join our team at our Flatiron or Upper East Side locations. We offer a unique opportunity to engage in preventative healthcare, focusing on optimizing wellness before disease occurs. This approach allows you to make a more meaningful, long-term impact on patient health and wellness. Our team of clinicians, including RNs, NPs and MDs, work together to deliver expert patient care across an assortment of services. You will work in our luxurious, modern clinics and have ample time to get to know and care for each of your patients. You will also benefit from the work of our product development and software engineering team who build solutions to reduce the time you spend on administrative tasks so you can do more of what you love: delivering expert patient care. Our team members share their desire to work in an entrepreneurial environment that values high energy and collaborative problem solving.
Primary Responsibilities of an RN at Modern Age:
- Mixing and administering Vitamin IV Therapies and Intramuscular Vitamin Injections and ensuring a delightful customer experience throughout the treatment, including educating customers on treatment details and post-care instructions.
- Setting up and monitoring customers during LED Therapy treatments
- Performing blood draws for our diagnostic panels per orders from NPs/MDs.
- Partnering with NPs to complete post-appointment tasks such as ordering labs and answering customer questions.
- Collect required patient health information such as vitals and medical history and working with NPs/MDs to ensure customers are able to receive treatments safely at Modern Age, per established protocols.
- Contribute to creating a delightful, on-time experience for all Modern Age customers by assisting with treatment preparation including suite set-up and sanitization, materials prep, and inventory monitoring.
- Partnering closely with Clinical and Operations team to consistently improve efficiency and customer experience for all appointments.
Qualifications
- 3+ years experience working in an outpatient medical setting, ideally in a private practice or start-up environment where an entrepreneurial mindset is highly valued.
- Experience with phlebotomy, including Vitamin IV Treatments and Injections.
- Experience collecting and documenting vitals
- Experience with EMR software required
- Must be a currently licensed RN in the state of New York
- Ability to work evenings, weekends as required for clinic operations (schedules typically provided 1 month in advance)
At Modern Age, we believe in taking care of each other and that starts with offering our team members a comprehensive benefits package including:
-Employer sponsored health, dental, vision and disability coverage
-Pre-tax commuter, health, and dependent care flexible spending accounts
-Paid Time Off
At the time of posting the hourly compensation range for this role is between $38 - $50 for full-time roles and will be based on several factors including experience, skills, and leveling based on interview performance. Base salary compensation offered will be market driven at the time of offer. Total compensation may include other components such as a sign-on bonus, in addition to a full range of medical, financial, and/or other benefits, dependent on the position offered.