Head of Marketing (Remote, US)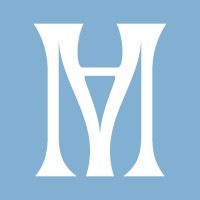 Modern Age
Marketing & Communications
Remote
Posted on Saturday, August 26, 2023
Modern Age is on a mission to add millions of years of healthy life expectancy to the world. We are the first healthcare company designed to slow down your aging. Our team uses the latest technology, scientific research and evidence-backed treatments to proactively address the most frustrating and under diagnosed impacts of aging. We believe everyone deserves a personalized plan to reach their physical and mental peak and live healthier longer. Modern Age opened its first two clinics in New York City in 2022 and is backed by OAK HC/FT, GV, and Juxtapose.
To achieve our vision, Modern Age is currently seeking a Head of Marketing to lead a team to deliver across the following areas:
Customer Acquisition and Retention
- Develop short and long-term integrated marketing objectives and strategies to acquire new customers and retain them. This includes leveraging the full stack of marketing, such as performance, influencers, SEO, and lifecycle.
- Oversee all campaign development—including, creative development, testing and iteration.
- Deliver business cases for strategic marketing investments and new opportunities.
Brand Development
- Establish clear positioning of our brand, services, and products and help to differentiate our value for customers.
- Collaborate cross-functionally to ensure a cohesive brand identity for Modern Age throughout the customer journey, including online and in our clinics.
- Conduct qualitative and quantitative research, including consumer sentiment research, emerging competition, shifting customer behaviors, and digital trends to inform the evolution of our brand strategy.
- Lead PR, social, and content initiatives that drive traffic and increase awareness of our brand in the market.
Team Leadership
- Develop and establish clear KPIs, goals, and benchmarks for the team and ensure a standard of excellence by evaluating performance against desired outcomes.
- Prioritize marketing projects and allocate resources accordingly.
- Foster Modern Age's values and culture and set a visible standard for outstanding performance.
- Build a world class team.
Traits and Skills
Creative vision and the ability to tap into the cultural zeitgeist.
Customer obsession - ability to match marketing campaigns to unmet customer needs.
Experience growing a new product from an early stage, defining its positioning and leading its launch and growth of customers and revenue.
Experience being responsible for sustained high growth outcomes in a marketing leadership position, including managing the marketing budget and expenditures.
Ability to work within tight deadlines, adjust to changes in priorities, and balance short-term needs with long-term strategic initiatives.
A high level of accountability and relentlessly high standards.
A proven track record of taking ownership to solve problems.
Strong communication/interpersonal skills in order to build cross-functional relationships.
Data driven with strong analytical skills.
Ability to navigate ambiguity and take a creative approach to solving unstructured problems.
Qualifications
15+ years of marketing experience, including experience leading successful go-to-market initiatives at early stage start-ups.
Bachelor's Degree (advanced degree such as MBA) preferred.
Strong understanding of integrated marketing.
Successful track record of leveraging data and analytics (CAC, CTR, open rate, etc.) to inform strategic marketing recommendations.
Our Leadership Principles
Start with customers. Every decision we make starts with the customer and works backwards. We know that customer trust is hard to gain and easy to lose. We value thinking big and creating bold solutions to address customer needs.
Engage in healthy debate. We pushback respectfully when we disagree with a direction/decision/plan. We make data driven arguments and aren't defensive when challenged. We leave space for team members to voice alternative points of view.
Be curious and inclusive. We are decisive but able to change our minds based on new information. We seek to understand alternative points of view. We are hungry to learn about new ideas. We actively solicit different perspectives. We are low ego.
Show a bias for action. We won't have perfect information so we make the best decisions we can and work to deliver results. We make 2-way door decisions quickly and are more considered with 1-way door decisions.
Take smart risks. We believe smart failures with validated learning are wins. We appreciate when people say: I don't know (but I'll get back to you), I was wrong (and here's what I have learned), I need help (and here is what you can do.)
Take Care of Each Other. We set high standards for each other, but we also realize every day can't be our best day. We earn the trust of our teammates. We make work fun. We show appreciation for our teammate's unique perspective. We will celebrate our successes both for what they are as well as how we achieved them.
At Modern Age, we believe in taking care of each other and that starts with offering our team members a comprehensive benefits package including:
- Employer sponsored health, dental, vision and disability coverage
- Pre-tax commuter, health, and dependent care flexible spending accounts
- Flexibility to work in the location that is best for you - 100% remote or in a workspace at our NYC clinics.