Legal Operations Manager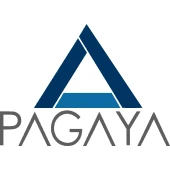 Pagaya Investments
Legal, Operations
New York, NY, USA
Posted on Tuesday, August 29, 2023
About Pagaya
Shape the Future of Finance

Pagaya is building a leading artificial intelligence network to help our partners grow their businesses and better serve their customers.

Pagaya is a global technology company making life-changing financial products and services available to more people nationwide, as it reshapes the financial services ecosystem. By using machine learning, a vast data network and a sophisticated AI-driven approach, Pagaya provides comprehensive consumer credit and residential real estate solutions for its partners, their customers, and investors. Its proprietary API and capital solutions integrate into its network of partners to deliver seamless user experiences and greater access to the mainstream economy. Pagaya has offices in New York and Tel Aviv. For more information, visit pagaya.com.
Let's create better outcomes together!
About the Role
We are looking to hire a Legal Operations Manager to join Pagaya's Legal Team in our New York City office. The ideal candidate will be a dynamic self-starter who can work across the team, overseeing and supporting the team's tasks and projects and working to maximize efficiency within the department. This role will be reporting into our Chief Legal Officer and would work across all facets of the Legal department and with leaders across the team.
Responsibilities
Lead operations for the Legal Team to establish delivery of best in class legal services to the organization
Serve as the key project manager of all special projects within the Legal Team
Drive initiatives and projects that improve the efficiency and effectiveness of the department
Liaise and work across Legal Team leadership
Own all document management work and assist with drafting and negotiation
Spearhead process improvement and management
Perform legal research and manage special projects and ad hoc requests
Work with and oversee third party vendors when needed
Requirements
At least 5 years of relevant experience in legal operations
Strong project management skills - including formal experience with various project management techniques and methodologies
Strong technical know-how, including experience with SalesForce and other relevant systems
Excellent interpersonal and organizational skills, including written and verbal communication skills.
Positive relationship management, teamwork, and collaboration skills.
Strong time management skills and high attention to detail and quality.
Flexible mindset with the ability to work in a fast-paced environment and manage multiple projects simultaneously.
The pay ranges for New York-based hires are commensurate with candidate experience. Pay range: $100,000-$130,000
Pay ranges for candidates working in locations other than New York may differ based on the cost of labor in that location.
Our Team
Pagaya was founded in 2016 by seasoned research, finance, and technology entrepreneurs with our head quarters located in NYC, Tel Aviv, Boston, and Zurich.

We move fast and smart, identifying new opportunities and building end-to-end solutions from AI models and unique data sources. Every Pagaya team member is solving new and exciting challenges every day in a culture based on partnership, collaboration, and community.
Join a team of builders who are working every day to enable better outcomes for our partners and their customers.
Our Values
Continuously Learn- We challenge ourselves for the sake of getting better as individuals, as teams, and as an organization to deliver for our partners.
Debate and Commit- We respectfully and openly debate to strengthen our ideas and build shared conviction - once we decide, we go all in, together.
Dream Big and Act- We boldly tackle complex problems, pressure-test solutions in real-time, and adapt with speed and energy.
Advance Inclusion- We create a world where everyone can win, designing systems that better represent people and generate sustainable value for our employees, partners and investors.
Be Accountable Together- We proudly own our actions and our results, taking initiative to ensure our work gets over the finish line as a team.
More than just a job
We believe health, happiness, and productivity go hand-in-hand. That's why we're continually looking to enhance the ways we support you with benefits programs and perks that allow every Pagayan to do the best work of their life.