Growth Project Manager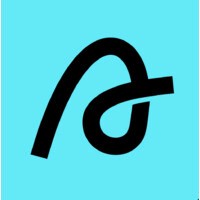 Aplazo
Sales & Business Development, Operations
Mexico City, Mexico
Posted on Wednesday, September 6, 2023
Role's Mission
The Growth PM designs and executes high quality insights, strategies, projects and experiments that generate growth in accordance to company wide OKRs through in-depth analysis of complex business data across different company teams and functions.
Key Responsibilities
Identify, analyze, and interpret patterns and trends in complex data sets to generate insights and understanding of Aplazo's products, users, merchants, channels, risk metrics, and more.
Design and implement experiments based on exploratory data analysis. Test hypothesis, track experiment results and report on findings. Make recommendations based on results.
Monitor, optimize, and report on multiple company metrics and make recommendations or directly implement strategies based on analytic findings.
Design and execute projects to drive insights that lead to company growth in accordance to OKRs
Work closely with marketing, product, credit/risk, sales/AM, and operations to anticipate analytics needs and quantify the impact of existing and future initiatives, projects, processes, products or features.
Build analytic features and custom reports to analyze, track and provide insights on company OKRs or other relevant KPIs across teams and/or company wide.
Develop frameworks, models, tools, and processes to ensure that analytical insights can be incorporated into all key decision making.
Effectively present and communicate analysis to the company to drive business decisions.
Help automate Marketing insights and processes as well as help optimize communication channels
Requirements
Must have:
3 to 5 years of experience
Work experience in analytics, finance, operations, strategy or other areas that require working with data, preferably on Tech companies
English - Advanced.
Technical skills: Advanced SQL, advanced Excel / Google Sheets, Intermediate to advanced BI tools Knowledge, preferably Google Looker Studio, intermediate to advanced statistics, basic to intermediate understanding of data science models with business applications
Soft skills:
Data-Driven mind-set (is able to back up business actions on data, is able to think through ways to structure data that translate into high quality, actionable insights)
Goal oriented prioritization (actions are driven by business impact on key OKRs)
Self learner (able to leverage any and all resources available to overcome challenges and close learning gaps)
Cross-team collaboration (Is able to connect the dots across different teams and how the interactions of such teams combine to generate company growth)
Curiosity (Tries new things and ways to look at and do things, keeps learning on ways to improve current activities)
Attention to detail (Digs deep into business problems and opportunities without losing focus on the big picture)
Academic background (studies or certifications): Bachelor's degree in a business or analytic field (marketing, business, finance, data science, etc.) or an engineering degree.
Nice to have:
Knowledge on Python and/or R programming with business applications
Business analytics or data science for business certification (diplomado)