Fraud Analyst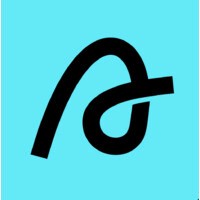 Aplazo
IT, Accounting & Finance
Mexico City, Mexico
Posted on Wednesday, September 6, 2023
Role's description
Are you passionate about using data to solve complex problems and fight against fraud? Do you thrive in a fast-paced environment where you can make a real impact on the business? If so, we invite you to join our team.
As a Fraud Analyst, you will play a critical role in leveraging data analysis techniques to prevent, detect, and investigate fraudulent activity. You will be responsible for analyzing large amounts of customer and loan data, building and refining fraud defenses, and taking appropriate action to mitigate risk, protecting the company's assets and ecosystem.
Your work will have a direct impact on the company's success, as you will be instrumental in protecting against fraud and maintaining the trust of our customers and partners. You will work closely with different teams – including data science, operations, business analytics, and product – to identify new fraud trends and develop innovative solutions to mitigate them. You will have the opportunity to use cutting-edge technologies to detect and prevent fraud at scale.
Key responsibilities
Monitor new customers and loans to identify suspicious activity in a scalable manner.
Conduct investigations into suspected fraudulent activity, including doing manual review, finding common trends and patterns, building features, and sharing reports.
Work with internal stakeholders across multiple functions – such as operations, data science, business analytics, and product – to identify and address potential fraud risks.
Stay up-to-date on emerging fraud trends and technologies, and recommend improvements to fraud prevention processes and procedures.
Communicate and collaborate with law enforcement and regulatory agencies as necessary.
Requirements
Must have
Bachelor's degree in finance, economics, engineering, or a related field.
Strong problem-solving skills, capable of analyzing large amounts of data and identifying patterns and trends.
Excellent communication skills, both written and verbal, with the ability to present findings and recommendations to stakeholders at all levels.
Ability to work independently and in a team environment, with a strong sense of accountability and attention to detail.
Experience working through problems with high ambiguity and without a definitive answer.
Advanced english
Nice to have
2+ years of experience in the tech industry (or similar).
Hands on experience on coding either on SQL/Python/R.
Previous experience in fraud prevention within the financial services industry.
Knowledge of fraud detection tools and systems, such as machine learning algorithms and risk modeling.