Sr. Product Manager, Risk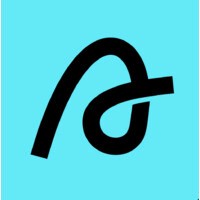 Aplazo
Product
Mexico City, Mexico
Posted on Wednesday, September 6, 2023
The Role
As the Sr. Product Manager for Aplazo's Risk vertical, you will work with a team of data scientists, fraud analysts, credit analysts and engineers to discover and deliver meaningful innovations in user experience and risk mitigation through risk processing engines that achieve company objectives.
Principles of the Role
You bring a user-first approach.
You are always hunting for and applying data, both quantitative and qualitative, to make better decisions.
You partner closely with engineering, business stakeholders and third party providers to innovate and build on behalf of customers and merchants.
You embrace and tackle risks early to ensure products are timely and successful in market through best product practices.
You share in the successes of the product with the team and take full responsibility for its failures.
Key responsibilities
Lead the Product Risk vertical in order to accelerate growth
Establish and maintain the product team mission, strategy, and KPIs to ensure progress towards the company's objectives
Discover meaningful problems and opportunities to solve that unlock new growth opportunities
Lead the Risk product/tech squad to deliver products that our customers and merchants find magical
Write opportunity assessments to enable critical discovery and product specs to enable quality delivery
Be a trusted partner to key stakeholders by understanding and solving for the business needs and constraints they face
Mitigate the full spectrum of product risks (e.g., business viability) for your products
Bring an owner mindset to ensure timely delivery and removal of 'road-blocks' and impediments affecting team delivery
Work with multidisciplinary teams including vendors in order to achieve deadlines and objectives
Requirements
Must have:
Experience: Product management, Tech squad leads
Years of experience: +3 Years in real-time, data intensive applications
Technical skills: SQL, Integration Methodologies, Bigquery, MongoDB
Analytical/Process skills: Analytical thinking, Problem solving, Data driven, Agile methodologies, Scrum, Jira, Project management
Soft skills: Business acumen, communication, leadership, negotiation
Academic background (studies or certifications): Bachelor's degree in a technical discipline, Business Administration or related field.
Advanced english
Nice to have
Fintech, Credit, Risk and Marketplace experience
MBA
Point of Sale Payments