Key Account Manager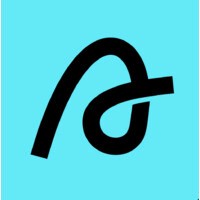 Aplazo
Sales & Business Development
Mexico City, Mexico
Posted on Friday, October 27, 2023
Role's Mission
As a Key Account Manager, our mission is to make our merchants love us, to develop and maintain strong client relationships, drive revenue growth, and ensure customer satisfaction. The primary goal is to serve as the main point of contact for clients, understand their needs and objectives, and provide tailored solutions to meet those needs working along with main areas in the company, such as sales, marketing, operations and business analytics.
Key responsibilities
Manage a portfolio with the aim of increasing sales volume, revenue and profitability
Coordinate monthly business reviews with merchants
Implement and track marketing campaigns
Create strategies for our merchants to work together with us
Identify strategic growth opportunities
Build key initiatives
Create a strategic alliance with our merchants
Monitor account performance in a daily basis
Main decision makers about the relationship with our merchants
Merchant retention
Coordinate and support the operations team to assure the correct communication and execution of plans developed
Requirements
Data Analysis: Ability to analyze data and extract insights is crucial for identifying trends, opportunities, and challenges. Proficiency in Excel or other data analysis tools can help you analyze sales data, track key performance indicators (KPIs), and create reports.
Presentation and Communication: Strong presentation skills are necessary for effectively communicating with clients and stakeholders. You should be able to create compelling presentations using tools like Microsoft PowerPoint or Google Slides and deliver them with clarity and confidence.
Product or Service Knowledge: A deep understanding of your company's products or services is important for explaining their features, benefits, and value proposition to clients. Stay updated on the latest industry trends and developments to provide informed recommendations to your clients.
Project Management: Handle multiple accounts simultaneously. Proficiency in project management tools like Asana to help you stay organized, track deadlines, and collaborate with cross-functional teams.
Commercial Skills: Effectively engage with clients, sales and negotiation, relationship building, customer service, cross-selling and upselling, market awareness. Organized and can effectively work with a sense of urgency. Tolerance for frustration, to work in a dynamic and constantly changing environment
Must have:
Experience: Developing commercial circuits, as well as coordinating the image, relationships and closeness with key accounts. Proficiency in data analysis, interpretation, and utilization of insights to drive decision-making and continuous improvement
Years of experience: At least 2 years of relevant work in sales, marketing or related experience
Technical skills: Proficiency in Excel
Soft skills: Relationship building, teamwork, social skills, negotiation, problem-solving, customer service, time management and organization, strong presentation skills, handle multiple accounts simultaneously, proactive Support
Academic background (studies or certifications): Bachelor's degree in business, finance, marketing, or a related field is often preferred.
English: Advanced
Nice to have:
SQL
Retail experience
Familiarity with digital marketing strategies, such as search engine optimization (SEO), content marketing, social media marketing, and email marketing, can be beneficial in understanding clients' marketing needs and providing relevant solutions.