SME Analyst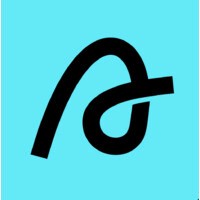 Aplazo
IT
Mexico City, Mexico
Posted on Friday, October 27, 2023
Role's Mission
This position sits within the Customer Support team, a team focused on building extraordinary and scalable experiences through data analysis, process improvement and product advocacy to make our users and merchants LOVE US!
The SME - Analyst position is centered around developing and leveraging expertise regarding multiple support-related areas to elevate overall customer satisfaction through process and product improvements.
We are looking for a methodical but creative problem solver who excels at translating analysis into practical strategies within an environment characterized by uncertainty and rapidity. Here, change is always happening, and we're looking for someone who approaches this constantly shifting situation with strong enthusiasm.
Key Responsibilities:
Expert Guidance: Serve as the main point of contact for the support team on various operational matters. Offer expert advice and solutions to tackle intricate issues. This includes addressing errors, managing escalations, and handling concerns related to our systems and processes.
Support Escalations: Manage escalated cases from support agents, demonstrating a deep understanding of our systems, processes, and policies.
Quality Assurance: Work in partnership with the quality assurance team to uphold high-quality standards in customer interactions. Provide valuable feedback and recommendations to enhance our support processes continually.
Process Enhancement: Identify opportunities to streamline and improve our support processes. Collaborate with different teams to implement changes that enhance customer satisfaction and operational efficiency.
Trends Analysis: Analyze customer queries and concerns to identify trends and areas for improvement. Take a proactive approach by suggesting preventive measures that minimize future challenges and enhance overall experiences.
Requirements:
Must Have:
1 year of demonstrated work experience in a high paced environment (recent graduates with a bachelor in Finance, Engineering or similar can be considered).
Problem-Solving Skills: Really good at figuring out tough problems and finding smart solutions quickly. Can handle complicated challenges effectively.
Communication Abilities: Excellent at clearly explaining things, whether in writing or speaking. Can break down complex ideas into easy-to-understand language.
Process Improvement: Experienced in spotting ways to make things work better.
Analytical Thinking: Skilled at finding patterns in what customers are saying or experiencing. Turn insights into ideas or actions for making things better.
Documentation Skills: Proficient in creating clear and organized documents. Can capture and share important information effectively.
Nice to have:
Background in Fintech.
Background in Support Operations.
Proficiency in SQL.