Engagement Specialist- Bilingual Spanish/English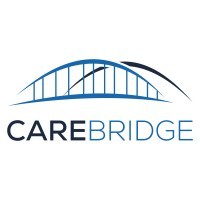 CareBridge
Nashville, TN, USA
Posted on Thursday, June 22, 2023
Engagement Specialist--Bilingual Spanish/English speaking
The Engagement Specialist is the first impression members receive of CareBridge's mission and 24/7 telehealth services program. Working in a fast-paced environment, this team member is responsible for providing excellent customer service while encouraging members to opt-in and utilize this benefit.
Responsibilities:
Perform telephonic outreach, and potentially outreach through other channels, to eligible members receiving home and community-based services
Answer calls from and make calls to members, direct support professionals, caregivers, and family members in order to schedule them for their initial appointment
Apply appropriate engagement tactics to drive higher engagement and a good understanding of the 24/7 program value proposition
Identify, document, and resolve member concerns to ensure interest and participating in the program
Use multiple systems to track and record participant information using clear and concise notes
Work collaboratively with clinical staff, social workers, and pharmacists to ensure CareBridge members receive individualized and timely care Monitor, label, and distribute faxes related to participant medical records
Maintain excellent punctuality and attendance during work hours and schedule adherence
Manage large amounts of inbound and outbound inquiries and document all interactions
Meet personal/team metrics
Other duties as assigned
Qualifications:
High school diploma required or comparable work experience
Bilingual Spanish/English
3+ years' experience in customer service
Interest in helping vulnerable populations
Experience delivering persuasive messaging
Expertise in phone etiquette
A warm, engaging personality with the ability to connect with individuals telephonically
Solution-oriented and a creative problem solver
Inspires a positive and collaborative work environment
Ability to work in a metric and goal-oriented environment
Experience with conflict resolution, defusing, and de-escalating upset callers
Calm, unhurried approach that inspires confidence
Highly organized and pays attention to detail
Self-starter with a propensity to follow-up and follow-through
Previous experience using electronic medical/health records systems, Outlook, and Microsoft Office Suite
Those who thrive at CareBridge tend to possess these qualities:
An entrepreneurial spirit
A tenacious self-starter
Flexible and adaptable to a constantly changing workload
Must enjoy working in a fast-paced environment
A sense of humor and a down-to-earth nature
Exhibits a "Speed of Trust" demeanor
A drive to assist the member by going above and beyond to simplify their experience
Employment Type: Full-Time
Location: Nashville, TN. Remote work possible.