Acute Care RN - Weekends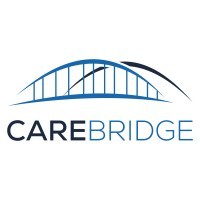 CareBridge
Remote
Posted on Tuesday, August 8, 2023
Registered Nurse, Weekend Acute Care Team
This role is for Saturdays and Sundays only.
The Registered Nurse for CareBridge is a key member of the clinical team and is responsible for providing patient outreach, triage and disease education through telehealth modalities to patients who receive Home and Community Based Services (HCBS) services through state Medicaid programs. The Registered Nurse works closely with the family and natural supports, paid caregivers, specialty, CareBridge providers and primary care physicians to ensure the patient receives the necessary care to keep them home.
Responsibilities:
Provide compassionate care to diverse patients and their families.
Educate and triage the care of individuals with a multitude of health problems ranging from primary care to urgent care issues.
Thrive as a member of the interdisciplinary team and facilitate the continuum of care.
Reinforce cost-effective, high-quality care to patients.
Perform follow up and check in with patients to monitor chronic conditions.
Completes unplanned, urgent, and/or emergent contacts as needed to meet patient needs.
Adjusts visit frequency and schedule based upon patient needs.
Addresses Advance Care Planning proactively; identifies surrogate decision maker (POA, Health Proxy, etc.).
Active participation in quality improvement processes and initiatives as well as customer service programs.
Reviews and reconciles medications
Recognizes and responds promptly and appropriately to emergency situations
Communicates effectively with entire care team including the patient's community primary care provider and health plan care/service coordinator.
Provides effective patient education using the Teach Back technique.
Documents all patient encounters (in-home and telephonic) per documentation standards.
Participates in clinical case conferences.
Maintains excellent punctuality and attendance during work hours.
Other duties as assigned.
Qualifications:
Holds active, unencumbered Nursing license in state of practice
Experience in care of adult, chronically ill patients
Working knowledge of computers and ability to document effectively and efficiently in an electronic system
Expert communicator over the telephone, providing timely, appropriate advice and/or guidance with health care issues
Those who thrive at CareBridge tend to possess these qualities:
An entrepreneurial spirit. Must be a tenacious self-starter.
Flexible and adaptable to a constantly changing workload.
Must enjoy working in a fast-paced environment.
A sense of humor and a down-to-earth nature.
Employment Type: Part Time. Weekends
Location: Remote
About CareBridge
CareBridge is a provider of technology and services that assist payers and states in caring for patients receiving long-term support services. CareBridge's services include electronic visit verification (EVV), data aggregation, 24/7-member support, and benefit management. CareBridge is led by a team of healthcare service and technology veterans and is headquartered in East Nashville.