Analytics Engineer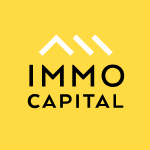 IMMO Capital
Data Science
Chennai, Tamil Nadu, India
Posted on Tuesday, March 14, 2023
IMMO exists to solve a fundamental human need: We aim to create and scale a residential ecosystem that is socially-responsible, safe, well-managed and fairly-priced. We're funded by institutional investors and supported by a diverse, globally distributed with teams in UK, Germany, Spain, and India.
To further our mission, we're looking for a creative problem solvers that would like to develop the next big innovation within the real estate industry.
Analytics Engineer
The role is to unlock the value of data to the business by creating data products that help solve the businesses most fundamental challenges. Products could take many forms, from robust datasets for exploitation by different teams across the business to ad hoc analytics that get into depths of a process and how it can be improved. We are looking for independent, generalist, business-savvy Data Professionals who value driving impact and tackling real-world issues over their toolkit, workflow or analytics techniques.
The Analytics Team at IMMO
The Analytics Team is part of the Data function within the Tech department. Analytics engineers are responsible for delivering data products for a specific domain of the business and will build up strong context of the domain. They will be required to gain knowledge of the Tech products that exist in the domain and build an understanding of the business processes that they serve. Despite the focus on one domain, to deliver true value, there is a need to dabble across domains. The position, of course, requires technical skills, but it is imperative to also be able to translate between the business and data.
What we need from you
A strong record of applying quantitative analysis, generate actionable insight and drive business owners to be data led.
Confident in applying SQL to access and transform data and can quickly pick up different technologies for data exploitation, including data warehousing (such as Snowflake) and BI tools.
Can be scrappy in your approach with a data problem to get the ball rolling, but have in mind the need for a long-lived solution.
Translates from business problem to data solution and back again to ensure both quality and impact of delivery.