Senior Data Engineer Platform & Operations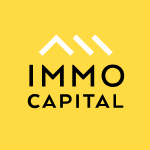 IMMO Capital
Operations, Data Science
Gurugram, Haryana, India
Posted on Wednesday, March 15, 2023
IMMO exists to solve a fundamental human need: We aim to create and scale a residential ecosystem that is socially-responsible, safe, well-managed and fairly-priced. We're funded by institutional investors and supported by a diverse, globally distributed with teams in UK, Germany, Spain, and India.
To further our mission, we're looking for a creative problem solvers that would like to develop the next big innovation within the real estate industry.
IMMO was founded with two ambitious goals:
To totally reimagine residential real estate, not only how you can improve buying and selling homes, but improving the experience of tenants with a new higher level of customer service that they've never had before
Create a working experience that allows employees to astound you with their innovation, passion, and empathy for each other.
Every member of IMMO (or our "IMMORTALS" as we call them), knows that if we are to hit these goals there's no place for hiding behind a job description or passing the buck. We look for answers, not problems, we act, not react, we work together, not on our own, and we don't mind failing at something new if we learn something.
Don't get us wrong, we aren't perfect, there's lots for us to improve on, lots to learn, and a heck of a lot to do. If you aren't someone who likes the uncertainty of not knowing what the answer is, like to hog the limelight instead of sharing it, and don't have a high level of empathy for others, then that's fine but we are not going to be right for you.