Executive and Team Assistant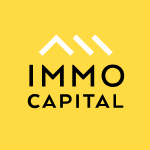 IMMO Capital
London, UK
Posted on Friday, May 12, 2023
IMMO exists to solve a fundamental human need: We aim to create and scale a residential ecosystem that is socially-responsible, safe, well-managed and fairly-priced. We're funded by institutional investors and supported by a diverse, globally distributed with teams in UK, Germany, Spain, and India.
To further our mission, we're looking for a creative problem solvers that would like to develop the next big innovation within the real estate industry.
As an Executive and Team Assistant, you will be responsible for providing administrative support and ensuring smooth operation of the Department and/or Function. You will be a detail-oriented individual who is able to multitask and prioritize tasks effectively. The Team Assistant must be an exceptional communicator and able to work collaboratively with a variety of senior internal and external stakeholders, team members and clients.
What you will do
Act as the team PA specifically for the - CIO, CCO, CBDO.
Prioritise and respond to emails when required
Manage the Capital Department leadership calendar, schedule appointments and meetings, make travel arrangements and coordinate internal departmental meetings
Answer phone calls and respond to emails in a timely and professional manner
Provide administrative support for team members such as preparing documents, reports, and presentations
Help with project coordination by tracking progress, ensuring deadlines are met, and providing updates to team members
Conduct research as needed to support the team's projects and initiatives
Attend internal and external meetings to document takeaways and actions
Support the preparation, execution and follow-up of key IMMO organisational meetings
Prioritise and manage meeting agenda, and coordinate with senior leadership team to drive alignment ass well as monitor execution of actions against meetings summaries
Other Duties include supporting the UK Office Manager with ad hoc office based tasks - cleanliness, coordination and communicationPerform other administrative tasks as assigned by the People Team Function Head
What we need from you
Experience in a PA & Administrative support role in investment/banking environment
Strong organizational and time management skills
Excellent communication skills, both written and verbal
Proficient in working with the C-Suite
Exceptional copywriting skills
Able to take onboard information quickly and react
Ability to work independently and using your initiative
Detail-oriented with strong problem-solving skills
Ability to maintain confidentiality and handle sensitive information.
What's in it for you
IMMO is a unique place, and our benefits represent that. Here's a selection that await you if you become part of our team:
Flexible working arrangements
Equity in the business
Mental health & therapy support via Spill
Medical insurance
Learning and development support
Referral bonus
& Regular team building outings
Does this opportunity appeal to you? We look forward to getting to know you better as a professional and an individual. Apply now!