Senior Data Analyst, Product & Marketing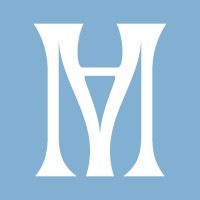 Modern Age
Marketing & Communications, IT, Product, Data Science
Remote
Posted on Saturday, November 18, 2023
Modern Age is on a mission to add millions of years of healthy life expectancy to the world. We are the first healthcare company designed to slow down your aging. Our team uses the latest technology, scientific research and evidence-backed treatments to proactively address the most frustrating and under diagnosed impacts of aging. We believe everyone deserves a personalized plan to reach their physical and mental peak and live healthier longer. Modern Age opened its first two clinics in New York City in 2022 and is backed by OAK HC/FT, GV, and Juxtapose.
As a member of the Modern Age team, you will play a pivotal role as a Sr. Data Analyst by leveraging data-driven insights to fuel our growth and success. You will have the opportunity to shape the data analytics function at Modern Age while leveraging your analytical, innovative, and creative skill-set. You will partner closely with our Marketing, Product, and Technology teams to advise and consult business leaders on key-decisions regarding overall product and marketing strategies.
What you'll do:
Collaborate with cross-functional teams, including Marketing and Product, to understand their data needs and deliver actionable insights.
Analyze and interpret data to provide recommendations for improving business strategies, customer experience, and product development.
Develop and maintain data models, dashboards, and reports that provide key performance metrics for decision-making.
Identify trends, patterns, and anomalies in data to uncover opportunities and risks.
Perform ad-hoc analyses to support strategic decision-making and answer specific business questions.
Contribute to the design and execution of A/B tests and experiments to optimize marketing campaigns and product features.
Create and maintain data visualizations and reports to communicate findings effectively.
Stay up-to-date with industry best practices and emerging trends in data analytics and business intelligence.
What you'll need:
Bachelor's degree in a related field (e.g., Statistics, Data Science, Business).Minimum of 4 years of experience in data analysis, preferably within early-stage startups and/or organizations with exceptional data acumen.
Proficiency in data analysis tools and languages such as SQL, Python, and data visualization tools (e.g., Tableau, Power BI, Sigma, or similar).
Strong analytical and problem-solving skills with the ability to translate complex data into actionable insights.
Excellent communication skills to convey findings to non-technical stakeholders.
Experience with A/B testing, cohort analysis, and performance metrics.
Knowledge of data warehousing, ETL processes, and data pipeline management.
Ability to think "big picture" and manage multiple priorities with key metrics in mind.
A strong desire to deliver results and make smart decisions without ego.
Proven ability to thrive and adapt in a fast-paced, high-growth, and rapidly changing environment
Our Leadership Principles:
Start with customers. Every decision we make starts with the customer and works backwards. We know that customer trust is hard to gain and easy to lose. We value thinking big and creating bold solutions to address customer needs.
Engage in healthy debate. We pushback respectfully when we disagree with a direction/decision/plan. We make data driven arguments and aren't defensive when challenged. We leave space for team members to voice alternative points of view.
Be curious and inclusive. We are decisive but able to change our minds based on new information. We seek to understand alternative points of view. We are hungry to learn about new ideas. We actively solicit different perspectives. We are low ego.
Show a bias for action. We won't have perfect information so we make the best decisions we can and work to deliver results. We make 2-way door decisions quickly and are more considered with 1-way door decisions.
Take smart risks. We believe smart failures with validated learning are wins. We appreciate when people say: I don't know (but I'll get back to you), I was wrong (and here's what I have learned), I need help (and here is what you can do.)
Take Care of Each Other. We set high standards for each other, but we also realize every day can't be our best day. We earn the trust of our teammates. We make work fun. We show appreciation for our teammate's unique perspective. We will celebrate our successes both for what they are as well as how we achieved them.
Base salary compensation offered will be market driven at the time of offer. Total compensation may include other components, such as equity. At Modern Age, we believe in taking care of each other and that starts with offering our team members a comprehensive benefits package including:
- Employer sponsored health, dental, vision and disability coverage
- Pre-tax commuter, health, and dependent care flexible spending accounts
- Flexibility to work in the location that is best for you - 100% remote or in a workspace at our NYC clinics.