Assistant FP&A Manager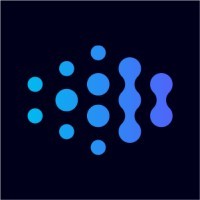 Ocrolus
Gurugram, Haryana, India
Posted on Monday, January 23, 2023
At Ocrolus, we believe companies work best when they focus on their core business and let automation do the rest. We're powering the digital lending ecosystem and help financial services firms make high-quality decisions with trusted data and unparalleled efficiency.
Ocrolus' Human-in-the-Loop document automation software analyzes documents with over 99% accuracy. We're replacing legacy OCR vendors that cap out at 75-80% accuracy, and augmenting the robotic work that humans are prone to doing all too often – which can be expensive, error-prone, and slow. By empowering lenders to analyze diverse sources of financial data more efficiently, Ocrolus levels the playing field for every borrower, providing expanded access to credit at a lower cost.
We've raised over $100 million from blue-chip investors and are working with customers like PayPal, Brex, SoFi, Blend and Plaid. Join us as we build the future of fintech, and make an impact at an award-winning, high-growth startup that Forbes recently dubbed the "Next Billion-Dollar Startup".
Ocrolus is looking for a Associate / Assistant Manager to support the Head of FP&A in building metrics to drive deeper insight into the business. Also, this is an amazing opportunity to collaborate and partner with the executives/department heads to help drive long-term growth by understanding the key performance drivers. This opportunity provides a critical, high-impact role that will influence the trajectory and success of the rapidly growing teams and expanding departments at Ocrolus.
What you will be doing:
Support the Head of FP&A to manage revenue and expense forecasts and own weekly and monthly financial reporting, KPIs, presentations, and other key analysis requests

Create department/team-wise budget and forecast, and explain levers for any variances.

Partner with Accounting, RevOps, and Data teams to ensure financial rigor and reporting support with different departments and corporate needs.

Analyze financial and operational results to better understand the company's overall financial health.

Evaluate previous budgets and collaborate with business teams to build their annual budgets and forecasts.

Produce models to project long-term growth, accounting for factors that will impact performance.

Define and drive alignment around metrics that track financial and operational performance.

Be a leading contributor to the finance organization, owning other initiatives such as implementing a forecasting tool.

Keenly follow the competitive landscape and feed management with relevant intelligence.
Communicate results and recommendations to senior management that will lead to revenue generation, cost reduction and more efficient operations.
30/60/90 Day Plan
Within 30 days, you will:
Have a deep understanding of Ocrolus's financials and non-personnel budget

Understand all systems Ocrolus uses to know where to gather financials

Develop relationships with team leaders and act as a business partner for any financial reporting needs.
Within 60 days, you will:
Ownership of budgeting, forecasting cost of individual department groups

Report budget versus actuals for owners
Within 90 days, you will:
Be the main point of contact for the department (Operations, S&M, R&D, G&A).

Engage in a strategic project based on the relationship with department leaders
What we're looking for:
4-6 years of relevant experience in front-end investment banking or strategic consulting roles, ideally focused on the technology sector; familiarity with the software industry and SaaS business models is an added advantage.

Positive attitude/Keen to learn

Should be comfortable with unstructured data and processes and be able to break projects down into subprojects and commit to deadlines and deliverables.

Strong due diligence and reconciliation experience and eye for detail.

Experience working with complex spreadsheets/data, comfortable with different modeling techniques and shortcuts in Advance Excel and Gsheet.

General knowledge of accounting/financial/operational principles

Experience developing financial reports and metric

s

Entrepreneurial spirit with the ability to contribute your own ideas and work autonomously.

Ability to develop a strong partnership with business leaders.

Support hours in EMEA shift (1 PM to 10 PM IST).

Candidates who can join at a month's notice will be strongly preferred.
What you get:
Be part of a fast-paced, high-growth startup environment soon headed for IPO.

Chance to collaborate and work closely with industry veterans (CRO, CTO, CPO, CFO, COO) in each department, share your insights directly and influence Ocrolus' business.

Best in market compensation, unique perks, flexible benefits, and ESOPs. Along with flexible working hours, and unlimited PTO.
Ocrolus is an equal opportunity employer. We celebrate diversity and are committed to creating an inclusive environment for all employees.
Life at Ocrolus
Come build the future of fintech with us. At Ocrolus, you will work with extraordinary people and receive benefits and development opportunities to empower you in and out of the office.
We take pride in our dynamic, diverse team, unified by shared values of Ownership, Optimism, Objectivity, Humility, Urgency, and Appreciation. We love what we do and the people we do it with, which is why we welcome every individual, provide them with equal opportunity irrespective of their race, gender, gender identity, age, disability, national origin or any other legally protected rights that one has.
We look forward to hearing from you!