Customer Support Associate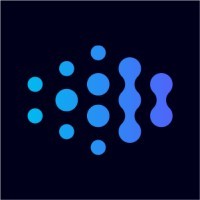 Ocrolus
Customer Service
Gurugram, Haryana, India
Posted on Tuesday, February 21, 2023
At Ocrolus, we believe companies work best when they focus on their core business and let automation do the rest. We're powering the digital lending ecosystem and help financial services firms make high-quality decisions with trusted data and unparalleled efficiency.
Ocrolus' Human-in-the-Loop document automation software analyzes documents with over 99% accuracy. We're replacing legacy OCR vendors that cap out at 75-80% accuracy, and augmenting the robotic work that humans are prone to doing all too often – which can be expensive, error-prone, and slow. By empowering lenders to analyze diverse sources of financial data more efficiently, Ocrolus levels the playing field for every borrower, providing expanded access to credit at a lower cost.
We've raised over $100 million from blue-chip investors and are working with customers like PayPal, Brex, SoFi, Blend and Plaid. Join us as we build the future of fintech, and make an impact at an award-winning, high-growth startup that Forbes recently dubbed the "Next Billion-Dollar Startup".
Job Description:
Ocrolus is the leading intelligent automation platform that helps customers make faster and more accurate decisions. Ocrolus transforms documents into digital data and analytics within minutes. That's why partners like PayPal, Plaid, and Square work with us. Ocrolus has raised over $100 million in venture capital, backed by Oak HC/FT, FinTech Collective, Bullpen Capital, and QED Investors, among others. Business Insider recognized Ocrolus for Best Company Culture and Best Company CEO, as voted on by employees via Comparably.
Summary:
This is an individual contributor role. As a customer success team member your responsibilities will be customer interactions, resolves product or service problems by clarifying the customer's complaint, determining the cause of the problem, selecting and explaining the best solution to solve the problem, expediting correction or adjustment, and following up to ensure resolution.Responsible for delivering the highest level of Customer Experience (world-class) and driving continuous improvements across customer service projects. Ensure customer feedback is communicated internally for improvement of products & services. This role would also handle "technical" sales enquiries, resolutions, upselling. This role will give an excellent opportunity to get exposure to Fintech (Business) Financial Technology business services. Given our services-based business model, and how customers pay overtime, Customer Support is a crucial part of our company. We want customers to be happy, addressing "Voice of Customers", with both the value that our services provide and more broadly, the professional relationship between Ocrolus and our clients. This role is focused on attending &, promptly acknowledging and resolving customer inquiries and complaints, while keeping yourself updated on company products to effectively manage customer queries. The role will include support services, and basic operational work to support the solutions and customer Support team.Work effectively individually, as well as within a team.Take control and handle tasks independently.Thrive in a dynamic work environment.Work collaboratively with Customer Success Team and functional support for a smooth operation.
What you'll do:
Customer Value Realization
Providing guidance to the customers through the necessary steps following SOPs
Respond to all customer and merchant inquiries, ranging from simple to complex by effectively defining customer needs and providing relevant solutions
Manage verbal and/or multiple written customer requests/inquiries eloquently and efficiently
Being responsible to either solve the issue or assign up to Level 2 support
Coordinating Service Requests by follow up with the cross functional teams
Good Interpersonal Skills to to collaborate with other team members on problem solving and identify major service solutions
Use interpersonal skills and ability to establish trust to approach problems logically and resolve customer issues
Actively use knowledge base to resolve problems and raise potential knowledge gaps
Coordinating and follow up Service Requests
Follow company policies and procedures.
Manage time and productivity to meet and/or exceed daily targets at an individual and team level
Maintaining a positive, empathetic, and professional attitude toward customers at all times
Product Growth
Leverage customer feedback, business performance indicators and other relevant data points to look for opportunities to expand the "FinTech" product footprint for your customers.
Provide information to customers about products and services
Promoting new features and enhancements to drive incremental value (via cross-sell and up-sell of products or features) for your customers.
What you'll bring:
3+ years of overall experience (BPO/Non BPO/KPO/Financial Services Industry) across all processes
Bachelor's degree, MBA will be preferred
Experience working with global accounts products within SMB and Enterprise markets.
Experience with Customer Relationship Management (CRM) software such as Salesforce and Zendesk
Preference to previous "FinTech" experience is valued - our customers seek "financial solutions" and hence we expect you to have the curiosity and aptitude to learn relevant subject matter in areas such as lending, collections, payments, insurance etc.
A basic understanding of emerging technologies such as AI, IoT etc. for striking meaningful conversations with customers for gauging interest and maturity.
A passion for teamwork and collaboration - you'll be working with geographically dispersed Product, Engineering and Data teams
A natural inclination to take charge of all client contact and account management across multiple channels (phone, email, instant messenger etc.)
Ability to communicate with customers in a concise fashion, verbal and written
Exceptional verbal and written communication skills (English language proficiency mandatory)
Sharp negotiation skills to engage with diverse set of customers and stakeholders
Knowledge of customer service practices
Positive and service-oriented attitude
Ability to multitask, prioritize and manage time effectively
Willingness to work as part of a team.
Meticulous attention to detail
Rotational Shifts 24*7
Life at Ocrolus
Come build the future of fintech with us. At Ocrolus, you will work with extraordinary people and receive benefits and development opportunities to empower you in and out of the office.
We take pride in our dynamic, diverse team, unified by shared values of Ownership, Optimism, Objectivity, Humility, Urgency, and Appreciation. We love what we do and the people we do it with, which is why we welcome every individual, provide them with equal opportunity irrespective of their race, gender, gender identity, age, disability, national origin or any other legally protected rights that one has.
We look forward to hearing from you!