Senior Manager FP&A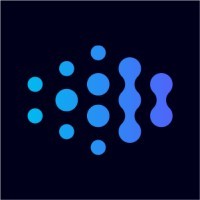 Ocrolus
Administration
Gurugram, Haryana, India
Posted on Wednesday, March 1, 2023
At Ocrolus, we believe companies work best when they focus on their core business and let automation do the rest. We're powering the digital lending ecosystem and help financial services firms make high-quality decisions with trusted data and unparalleled efficiency.
Ocrolus' Human-in-the-Loop document automation software analyzes documents with over 99% accuracy. We're replacing legacy OCR vendors that cap out at 75-80% accuracy, and augmenting the robotic work that humans are prone to doing all too often – which can be expensive, error-prone, and slow. By empowering lenders to analyze diverse sources of financial data more efficiently, Ocrolus levels the playing field for every borrower, providing expanded access to credit at a lower cost.
We've raised over $100 million from blue-chip investors and are working with customers like PayPal, Brex, SoFi, Blend and Plaid. Join us as we build the future of fintech, and make an impact at an award-winning, high-growth startup that Forbes recently dubbed the "Next Billion-Dollar Startup".
Job description
We are seeking a Senior Manager / Director responsible for leading and managing the FP&A team, which manages and supports the company-wide strategic annual planning and quarterly forecasting processes to establish financial targets and critical business assumptions while developing thoughtful methodologies and applying financial rigor throughout the process. He / She will interface with cross-functional teams, have an opportunity to contribute across various business challenges, and own the FP&A department (Objectives and Key Results) OKR's.
What you'll do:
Lead a growing and high-performing global FP&A team

Own all aspects of the annual financial planning process - revenue, Opex, and Capex

Manage regular reforecasts and financial review meetings

Structure and execute ad-hoc analyses such as evaluating new projects

Identify and communicate opportunities and risks impacting business performance

Develop and prepare executive and Board materials

Develop cross functional relationships

Create and implement a vision for how to scale the FP&A team (org structure, systems, and processes) to manage significant company growth over the next five years

Prepare monthly financial reviews for each dept and educate each executive on their performance vs targets.

Partner closely with Accounting as part of the month-end close process to prepare timely and informative monthly executive reporting.

Design & implementation of expense management & tracking process. Spearhead cost optimization initiatives/opportunities with possibilities of interdependencies and cross-utilization.

Handle tight timelines and communicate on a timely basis if deadlines slip

People Management be a peoples manager involved in hiring, structuring the learning path, and operations coach for the team.
Who we're looking for:
Minimum of 8+ years of relevant work experience with prior exposure to SaaS FP&A. Experience in one or more of FP&A, Investment Banking, and Management Consulting is strongly preferred.

Proven leader with experience managing teams of high performers; ability to recruit, train and retain top talent.

Strong financial analysis capabilities: the ability to interpret financial reports and data to understand business performance and identify trends, risks and opportunities.

Ability to focus on the big picture while being able to remain "hands-on" with attention to detail.

Strong verbal and written communication/presentation skills: comfortable interacting and communicating with executive and senior management levels, able to take complex financial ideas and translate to easy to understand targets, objectives, requirements, and requests

Strong interpersonal skills: demonstrated ability to develop strong, cross-functional relationships.

Self-motivated, passionate individuals with a curiosity to generate actionable insights by focusing on the why it happened behind what happened.

Highly experienced in developing and managing complex financial models and consolidation models.

Strong attention to detail with the ability to multi-task and adapt to a dynamic, fast-paced environment.

Comfort with ambiguity and a willingness to work with a high degree of autonomy.
What you get:
Be part of a fast-paced, high-growth startup environment soon headed for IPO.

Chance to collaborate and work closely with industry veterans (CRO, CTO, CPO, CFO, COO) in each department, share your insights directly, and influence Ocrolus' business.

Best in market compensation, unique perks, flexible benefits, and ESOPs. Along with flexible working hours, and unlimited PTO
Life at Ocrolus
Come build the future of fintech with us. At Ocrolus, you will work with extraordinary people and receive benefits and development opportunities to empower you in and out of the office.
We take pride in our dynamic, diverse team, unified by shared values of Ownership, Optimism, Objectivity, Humility, Urgency, and Appreciation. We love what we do and the people we do it with, which is why we welcome every individual, provide them with equal opportunity irrespective of their race, gender, gender identity, age, disability, national origin or any other legally protected rights that one has.
We look forward to hearing from you!