Senior Product Manager - Credit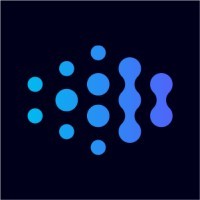 Ocrolus
Product
United States
Posted on Tuesday, March 7, 2023
At Ocrolus, we believe companies work best when they focus on their core business and let automation do the rest. We're powering the digital lending ecosystem and help financial services firms make high-quality decisions with trusted data and unparalleled efficiency.
Ocrolus' Human-in-the-Loop document automation software analyzes documents with over 99% accuracy. We're replacing legacy OCR vendors that cap out at 75-80% accuracy, and augmenting the robotic work that humans are prone to doing all too often – which can be expensive, error-prone, and slow. By empowering lenders to analyze diverse sources of financial data more efficiently, Ocrolus levels the playing field for every borrower, providing expanded access to credit at a lower cost.
We've raised over $100 million from blue-chip investors and are working with customers like PayPal, Brex, SoFi, Blend and Plaid. Join us as we build the future of fintech, and make an impact at an award-winning, high-growth startup that Forbes recently dubbed the "Next Billion-Dollar Startup".
Summary
You are a hands-on, experienced Senior Product Manager who will own part of the product strategy and roadmap and drive best practices for our Analytics product offering at Ocrolus. As a Senior Product Manager, you will be a market expert and drive that understanding across engineering, data science, product management, and Ocrolus's client-facing functions.
You will be adept at validating hypotheses with data and creating analytical models to aid customer experience. You will lead the product strategy for our Analytics product and articulate rules to develop innovative offerings e.g. Fraud score calculation, Risk profile etc. of a loan applicant. You will also work with the engineering and design team to fulfill product strategy and drive client engagement.
As most of the products defined by you would be first time offerings from Ocrolus, the role also expects you to take complete ownership of the post-launch management, maintenance, and sunset lifecycle or products to optimize the value derived from investment in each of them.
What you'll do
Deeply research competitive offerings in the fintech lending ecosystem and apply the learnings to define a range of analytical products that will aid Ocrolus offerings and delight customers

Possess a good grasp over launching and scaling B2B products in the Fintech space and ensuring commercial success of the same

Strong understanding of customer profiling algorithms and scoring mechanisms which are or have the potential to become industry wide standards

Be great at defining a range of analytical offerings with thorough analysis, test models and edge case handling

Align teams (Engineering, Operations, Sales & Marketing, Compliance, Document Writing etc.) and functions at Ocrolus through process flows, business cases, strategy documents, specs, designs etc.

Develop a range of APIs and leverage them selectively to offer the products to clients

Craft and own the product roadmap for your team, and be responsible for setting priorities, backed up by data and customer feedback

Have regular interactions with clients and account management teams to learn about client expectations early on and steer product development accordingly

Manage end-to-end delivery cycle of product features, including phased roll out to customers and internal teams, quick iterations and a full stack launch

Outline the plan of achieving product success and maintain/update existing product features

Work with analytics teams to understand usage of the products being developed and optimize them as per market demand

Obtain and maintain a solid understanding of all Ocrolus solutions and see how it complements the analytics offering

Understand the pricing of analytical offerings and guide teams into different possibilities with tech on pricing the offering e.g. price as per api threshold hits or usage etc.

Proactively maintain client relationships and internal connections across roles and departments
What you'll bring
3+ years of B2B experience working as a Product Manager within the SaaS space

Strong background (either educational or practical work experience) in developing analytics products in fintech domain

Detail oriented in articulating the rules and algorithms to support analytics product offerings

In a highly regulated and also competitive industry, ability to think of out of the box ideas and solutions to innovate on product and consumer experience

Possess a sound understanding of APIs and build solutions that help a wide range of customers

Analytical and data-driven mindset, should love to dig insights from data, analyze and convert them into features for engagement and growth

Ability to convince and align internal stakeholders across all levels and functions

Flare for good UI/ UX and a passion to deliver analytical products that delight customers

Ability to monitor multiple offerings on a regular basis and take quick calls about enhancement based on market adoption

Ability to thrive in a fast-paced environment

Experience with failure (e.g. product launch) and ability to course correct
Bonus points
Bachelors' in Computer Science, Engineering or related field

MBA from a top tier university

5+ years of B2B experience working as a Product Manager within the SaaS space

Familiarity with credit ecosystem, loan processing workflows and fraud detection
Note
The full-time salary range for this role is between $145,000- $175,000 + equity + benefits. Base pay offered may vary depending on job-related knowledge, skills, experience, and market location.
Disclosure as required by N.Y.C. Admin. Code §§ 8-102 and 8-107(32) of the full time salary compensation range for this role when being hired into our offices in New York City.
Life at Ocrolus
Come build the future of fintech with us. At Ocrolus, you will work with extraordinary people and receive benefits and development opportunities to empower you in and out of the office.
We take pride in our dynamic, diverse team, unified by shared values of Ownership, Optimism, Objectivity, Humility, Urgency, and Appreciation. We love what we do and the people we do it with, which is why we welcome every individual, provide them with equal opportunity irrespective of their race, gender, gender identity, age, disability, national origin or any other legally protected rights that one has.
We look forward to hearing from you!