Compensation Lead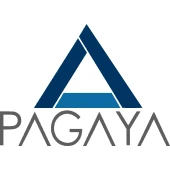 Pagaya Investments
Administration
New York, NY, USA
Posted on Tuesday, May 30, 2023
About Pagaya
Shape the Future of Finance

Pagaya is building a leading artificial intelligence network to help our partners grow their businesses and better serve their customers.
Pagaya powers a leading artificial intelligence network that enables banks, fintechs, merchants, lenders, and other B2C businesses to provide their customers with greater access to financial services. We help partners grow their customer base while managing risk, all with a seamless customer experience.
Pagaya's network enables our partners' customers access to credit across Auto, Credit Card, Personal loans, and Real Estate markets. We are also developing products in insurance, real estate, and more. Our network is fully automated and operating at scale - with the support of the Pagaya network, our partners have processed millions of applications, with a new application typically analyzed every second.
Let's create better outcomes together!
About the Role
Pagaya is looking for an experienced Compensation and People Analytics lead to join our People Team. In this role you will be responsible for the build out and implementation of our global compensation and analytics strategy. This is an exciting time in the evolution of this function and we need someone who can partner across our global organization to manage our compensation program, develop our reporting and analytics capabilities and systems and generate insights that enable data-driven decisions.
Responsibilities
Play a key role in the design, implementation and ongoing oversight of the company's Total Rewards strategy; with a focus on our internal compensation structure and annual programs including base pay, merit, pay bands, position leveling, bonus/incentive plan, and job market pricing/analysis

Lead the annual compensation process, partnering closely with key stakeholders across the US and Israel, within the global people team as well as department leaders; prepare models, analytics and executive reports as needed throughout the process

Manage our internal compensation tool including set up of hierarchies and permissions, HRIS and data feeds, engaging with the vendor as needed

Conduct internal as well as external benchmarking and analysis and remain up to date on market data and industry trends to ensure competitive pay practices

Act as lead and/or key team member on strategic initiatives related to compensation and/or analytics - including development and implementation of a global data warehouse and dashboard reporting strategy, job architecture and leveling framework.

Prepare various people-related analytics as needed, including key metrics for board meetings, leadership forums and people processes etc.

Partner closely with People Partners and Talent Acquisition to develop competitive compensation for new hires

Effectively manage multiple concurrent projects that require input and communication from diverse cross-functional stakeholders while balancing impact on business needs

Leverage technical expertise and creative problem solving to build, enhance, and automate compensation, analytics and reporting capabilities for the team and various stakeholders
Requirements
BA/BS in a field that emphasizes quantitative data analysis and visualization (e.g., computer science, social sciences, physical sciences, math, engineering, or statistics), or equivalent work experience

At least 5+ years relevant experience, including but not limited to supporting and deploying various components of compensation programs including base pay, equity and other incentive compensation.

Strong Proficiency with MS Excel (complex formulas, pivot table, v-lookups, charts, and other advanced functions) and Google Sheets

Experience managing, manipulating, and validating large data sets from multiple systems, tools, and reports using statistical software or other methods

Experience handling sensitive data, and exercising judgment and discretion

Strong organizational and analytical skills with a focus on measurable results

Strong verbal and written communication skills with leadership and ability to align reporting insights and trends with strategic goals

Comfortable working in a fast-paced environment with evolving priorities

Self-motivated and able to work with very little direction, consistently take the initiative to get things done
The pay ranges for New York-based hires are commensurate with candidate experience. Pay range: $180,000-$210,000.
Pay ranges for candidates working in locations other than New York may differ based on the cost of labor in that location.
Our Team
Pagaya was founded in 2016 by seasoned research, finance, and technology entrepreneurs with our head quarters located in NYC, Tel Aviv, Boston, and Zurich.

We move fast and smart, identifying new opportunities and building end-to-end solutions from AI models and unique data sources. Every Pagaya team member is solving new and exciting challenges every day in a culture based on partnership, collaboration, and community.
Join a team of builders who are working every day to enable better outcomes for our partners and their customers.
Our Values
Our values are at the heart of everything we do. We believe great solutions are built through a great community.
Continuous Learning

: It's okay to not know something yet, but have the desire to grow and improve.

Win for all:

We exist to make sure all participants in the system win, which in turn helps Pagaya win.

Debate and commit:

Share openly, question respectfully, and once a decision is made, commit to it fully.

The Pagaya way:

Break systems down to their most foundational element, and rebuild them unique to Pagaya.
More than just a job
We believe health, happiness, and productivity go hand-in-hand. That's why we're continually looking to enhance the ways we support you with benefits programs and perks that allow every Pagayan to do the best work of their life.