People Internship - Summer 2024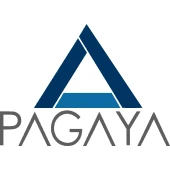 Pagaya Investments
People & HR
New York, NY, USA
Posted on Tuesday, October 24, 2023
About Pagaya
Shape the Future of Finance

Pagaya is building a leading artificial intelligence network to help our partners grow their businesses and better serve their customers.

Pagaya is a global technology company making life-changing financial products and services available to more people nationwide, as it reshapes the financial services ecosystem. By using machine learning, a vast data network and a sophisticated AI-driven approach, Pagaya provides comprehensive consumer credit and residential real estate solutions for its partners, their customers, and investors. Its proprietary API and capital solutions integrate into its network of partners to deliver seamless user experiences and greater access to the mainstream economy. Pagaya has offices in New York and Tel Aviv. For more information, visit pagaya.com.
Let's create better outcomes together!
About the Role
We are looking for motivated undergraduate students to work with Pagaya's People team for a ten week program, spanning from June 3, 2024 through August 8, 2024. Our People team is responsible for developing and implementing the human resource strategy of the organization, specifically in the areas of talent management, internal communications, organizational and performance management, and compensation. As an intern you will gain valuable experience working in a fast-paced, dynamic environment and learning from colleagues that come from diverse backgrounds.

The application submission deadline for this opportunity is November 15, 2023.
Internship Outcomes
Expand knowledge of specialized teams within Pagaya.

Experience working at a high growth global fintech organization.

Contribute toward a key project that will directly impact our company-wide priorities.

Potentially convert to a full time employee at Pagaya when you're ready.
Requirements
Currently pursuing an undergraduate degree from an accredited university

with graduation date of May 2025.

Available to work a full time schedule Monday through Friday. Working from our office in Midtown Manhattan Monday through Thursday, and remotely on Friday.

Work authorization to work for a United States employer.
Skills/Qualifications
Proficiency with the Google Suite (Google Docs, Sheets, Slides) Data Visualization / analysis.
Ability to operate with ambiguity in a fast-paced environment.
Analytical mindset with excellent problem solving skills.
Ability to work effectively independently, as well as part of a highly collaborative team.
Excellent communication skills both written and verbal.
Process improvement mindset: iterate and improve administrative best practices.
Ability to manage multiple competing priorities and excellent time management.
A blend of curiosity, analytical thinking, creativity, flexibility, adaptability and the relentlessness to drive projects to completion.
Passion for improving and delivering best in class internal and external customer service.
Please note that this is an hourly position. The scope of this internship will be (40) hours per week and will not be eligible for overpay. During the internship, you will not be entitled to participate in the Company's benefit plans and programs, except that you may become eligible to participate in the Company's medical plan in accordance with the terms of the plan. You also will not be entitled to pay vacation, but may take sick or other time off in accordance with applicable law.
The pay ranges for New York-based hires are commensurate with candidate experience.
Pay ranges for candidates working in locations other than New York may differ based on the cost of labor in that location.
Compensation Range for New York Based Hires
Our Team
Pagaya was founded in 2016 by seasoned research, finance, and technology entrepreneurs with our head quarters located in NYC and Tel Aviv.

We move fast and smart, identifying new opportunities and building end-to-end solutions from AI models and unique data sources. Every Pagaya team member is solving new and exciting challenges every day in a culture based on partnership, collaboration, and community.
Join a team of builders who are working every day to enable better outcomes for our partners and their customers.
Our Values
Continuously Learn- We challenge ourselves for the sake of getting better as individuals, as teams, and as an organization to deliver for our partners.
Debate and Commit- We respectfully and openly debate to strengthen our ideas and build shared conviction - once we decide, we go all in, together.
Dream Big and Act- We boldly tackle complex problems, pressure-test solutions in real-time, and adapt with speed and energy.
Advance Inclusion- We create a world where everyone can win, designing systems that better represent people and generate sustainable value for our employees, partners and investors.
Be Accountable Together- We proudly own our actions and our results, taking initiative to ensure our work gets over the finish line as a team.
More than just a job
We believe health, happiness, and productivity go hand-in-hand. That's why we're continually looking to enhance the ways we support you with benefits programs and perks that allow every Pagayan to do the best work of their life.