Business Operations Associate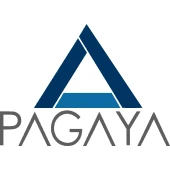 Pagaya Investments
Sales & Business Development, Operations
Tel Aviv-Yafo, Israel
Posted on Wednesday, December 22, 2021
About Pagaya
Pagaya is a global technology company making life-changing financial products and services available to more people nationwide, as it reshapes the financial services ecosystem. By using machine learning, a vast data network and a sophisticated AI-driven approach, Pagaya provides comprehensive consumer credit and residential real estate solutions for its partners, their customers, and investors. Its proprietary API and capital solutions integrate into its network of partners to deliver seamless user experiences and greater access to the mainstream economy. Pagaya has offices in New York and Tel Aviv. For more information, visit pagaya.com
Let's create better outcomes together!
About the team and the role
The Business Operations team works across all teams and functions at Pagaya to drive and enable growth of the business. We lead mission critical, cross-functional efforts, deliver objective analysis and insights, incubate new programs, and execute on strategic initiatives. If you like difficult problems, are analytical, and are an amazing teammate, we want to hear from you!
Key Responsibilities
Proactively identify opportunities to improve current processes across business units, optimizing our procedures for efficiency and productivity
Partner with senior managers on key issues to enable Pagaya's scale up and professionalize our work processes and systems
Orchestrate quarterly and annual planning processes
Work with senior leaders to define KPIs and measurement system
Work closely with other departments to improve cross cutting work flows and procedures
Project manage key workflows to ensure Pagaya meets its business objectives in a consistent and scalable way
Qualifications
+5 years of experience in management consulting, strategy or business operations roles
Proven experience analyzing and delivering projects, identifying deficiencies and driving solutions and mitigations
Proven experience influencing, leading and getting things done without authority, working with international teams
Able to independently learn new subjects and understand the impact on the day to day of an existing organization
Ability to write and present articulated documentation and processes in English
Superb communication skills – ability to communicate complex subjects to different audiences, making them engaged and driving delivery
Advantage
Highly preferred: experience with finances, investment management, adtech or other data driven companies
Experience working with data scientists, or software engineers
International work or studies experience
MBA Degree or equivalent (preferably US degree)
Our Team
Pagaya was founded in 2016 by seasoned research, finance, and technology entrepreneurs, and we are now 700+ strong in New York, Los Angeles, and Tel Aviv.
We move fast and smart, identifying new opportunities and building end-to-end solutions from AI models and unique data sources. Every Pagaya team member is solving new and exciting challenges every day in a culture based on partnership, collaboration, and community.
Join a team of builders who are working every day to enable better outcomes for our partners and their customers.
Our Values
Our values are at the heart of everything we do. We believe great solutions are built through a great community.
Continuous Learning

: It's okay to not know something yet, but have the desire to grow and improve.

Win for all:

We exist to make sure all participants in the system win, which in turn helps Pagaya win.

Debate and commit:

Share openly, question respectfully, and once a decision is made, commit to it fully.

The Pagaya way:

Break systems down to their most foundational element, and rebuild them unique to Pagaya.
More than just a job
We believe health, happiness, and productivity go hand-in-hand. That's why we're continually looking to enhance the ways we support you with benefits programs and perks that allow every Pagayan to do the best work of their life.
Pagaya is an equal opportunity employer. Pagaya is encouraging diversity and actively seeking applicants from all backgrounds, as are committed to creating a diverse workforce together with an inclusive environment for all. Employment is decided on the basis of qualifications, skills, and business needs.