Associate, Structured Products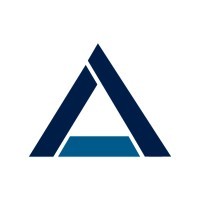 Pagaya
New York, NY, USA
Posted on Tuesday, July 19, 2022
About Pagaya
Shape the Future of Finance

Pagaya is building a leading artificial intelligence network to help our partners grow their businesses and better serve their customers.
Pagaya powers a leading artificial intelligence network that enables banks, fintechs, merchants, lenders, and other B2C businesses to provide their customers with greater access to financial services. We help partners grow their customer base while managing risk, all with a seamless customer experience.
Pagaya's network enables our partners' customers access to credit across Auto, Credit Card, Personal loans, and Real Estate markets. We are also developing products in insurance, real estate, and more. Our network is fully automated and operating at scale - with the support of the Pagaya network, our partners have processed millions of applications, with a new application typically analyzed every second.
Let's create better outcomes together!
About the Role
Capital Markets Associates are an integral part of the Capital Markets team and will be responsible for assisting in the most critical aspects of Pagaya's funding capabilities. This role represents an opportunity to grow alongside a burgeoning global financial technology company.
Responsibilities
Involved in all aspects of the securitization and investment deal flow process, and in all aspects of the deal life cycle, such as rating agency discussions, investor marketing material preparation, structural analysis, return analysis

Assist in the preparation and evaluation of securitization documents including all legal and structural matters in conjunction with internal and external legal and the trading desk

Support all aspects of investor relationship management including communicating the collateral profile of Pagaya ABS transactions and drivers of asset performance, developing marketing materials, due diligence, and supporting analytics

Operational management of securitization transactions across esoteric ABS/RMBS

Perform ad-hoc collateral analysis of whole loan pools, net loss projections and IRR/risk-return analysis

Securitization vendor and partner management (review reports and data, document issues, due diligence)
Requirements
2+ years of experience within the fixed income structured products space at an accounting firm, rating agency, bank, or buy side firm

Experience evaluating ABS/RMBS structures and associated modeling

Excellent written and verbal communication skills

Advanced knowledge of Excel and Powerpoint

A strong will to learn and desire to be challenged

Bachelor's degree required

Experience analyzing large data sets preferred

Knowledge of Intex, Intex DealMaker and/or Bloomberg preferred

Proficiency in SQL and a coding language such as VBA, Python, or Java is a plus

Progress towards a CFA or CPA is helpful but not required
The pay ranges for New York-based hires are commensurate with candidate experience. Pay range: $100,000-$125,000.
Pay ranges for candidates working in locations other than New York may differ based on the cost of labor in that location.
Our Team
Pagaya was founded in 2016 by seasoned research, finance, and technology entrepreneurs with our head quarters located in NYC, Tel Aviv, Boston, and Zurich.

We move fast and smart, identifying new opportunities and building end-to-end solutions from AI models and unique data sources. Every Pagaya team member is solving new and exciting challenges every day in a culture based on partnership, collaboration, and community.
Join a team of builders who are working every day to enable better outcomes for our partners and their customers.
Our Values
Our values are at the heart of everything we do. We believe great solutions are built through a great community.
Continuous Learning

: It's okay to not know something yet, but have the desire to grow and improve.

Win for all:

We exist to make sure all participants in the system win, which in turn helps Pagaya win.

Debate and commit:

Share openly, question respectfully, and once a decision is made, commit to it fully.

The Pagaya way:

Break systems down to their most foundational element, and rebuild them unique to Pagaya.
More than just a job
We believe health, happiness, and productivity go hand-in-hand. That's why we're continually looking to enhance the ways we support you with benefits programs and perks that allow every Pagayan to do the best work of their life.