GRC Specialist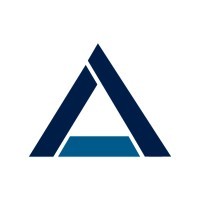 Pagaya
Tel Aviv-Yafo, Israel
Posted on Tuesday, April 18, 2023
About Pagaya
Help Shape the Future of Finance
Pagaya is a financial technology company working to reshape the lending marketplace, for investors, by using machine learning, big data analytics, and sophisticated AI-driven risk analysis. With its current focus on consumer credit and real assets, PAGAYA's proprietary suite of solutions and pipelines to banks, fin-tech lenders and others was created to actively find greater value for institutional investors. PAGAYA's models create additional value to that pipeline as well, by increasing liquidity and, in turn, increasing opportunities for access to credit.
We move fast and smart, identifying opportunities and building end-to-end solutions from AI models and unique data sources to new business partnerships and financial structures. Every PAGAYA team member is solving new challenges every day in a culture based on collaboration and community. We all make an impact regardless of title or position.
Our Team
The company was founded in 2016 by seasoned finance and technology professionals, and we are now 400+ strong in New York, Tel Aviv, and LA. You will be surrounded by some of the most talented, supportive, smart, and kind leaders and teams—people you can be proud to work with!
Our Values
Continuous Learning

: It's okay to not know something yet, but have the desire to grow and improve.

Win for all:

We exist to make sure all participants in the system win, which in turn helps Pagaya win.

Debate and commit:

Share openly, question respectfully, and once a decision is made, commit to it fully.

The Pagaya way:

Break systems down to their most foundational element, and rebuild them unique to Pagaya.
About the Role:
The GRC Specialist will be responsible for overseeing the company's Governance, Risk Management, and Compliance (GRC) initiatives, working closely with cross-functional teams to ensure our risk management and compliance programs are executed effectively and up-to-date. The GRC Specialist will also be responsible for certification processes such as ISO 27001/ SOC II and internal/external audits.
Responsibilities:
Apply, manage and implement risk management frameworks and industry best standards such as ISO 27001, NIST, privacy frameworks, cloud security frameworks etc. - ensuring our programs are effective and up-to-date.

Maintain policies, procedures, and controls to ensure compliance with applicable laws, regulations, and industry standards, working closely with our Compliance & Legal teams.

Define and lead business continuity plans, including Table Top events.

Lead and facilitate internal and external Data & Cybersecurity audits and assessments, developing and implementing plans to mitigate them.

Work collaboratively with cross-functional teams to identify and address gaps in our governance processes.

Promote Pagaya's cyber security awareness program, educating employees on compliance requirements and promote a culture of compliance.
Requirements:
At least 3 years of experience in the field of GRC.

Knowledge of common cyber security and risk management frameworks/ standards/ regulations in the financial industries.

Experience performing information security audits (e.g., ISO2700x, SOC2, CSA, etc.)
Excellent documenting and reporting skills
Detail-orientation, excellent analytical and organizational skills.
Excellent interpersonal, communication and presentation skills in English- verbal and written
Strong customer facing skills
Project management and coordination skills - must
Self-motivated, well organized; demonstrates a positive attitude, high professionalism and a commitment to project success.
Familiarity working with AWS cloud environment – an advantage
Relevant certifications such as CCSP, CISSP, CISA, SSCP, CISM and CASP+

– an advantage
You'll excel by:
Demonstrate a Can-Do attitude

Be passionate about out-of-the-box problem solving and on-time delivery

Communicate efficiently with all relevant stakeholders – customers and colleagues alike

Ability to see the bigger picture, while keeping all the details

Excellent analytical and organizational skills.

Experience working in a fintech or technology-driven environment is a plus.
Pagaya is an equal opportunity employer. Pagaya is encouraging diversity and actively seeking applicants from all backgrounds, as are committed to creating a diverse workforce together with an inclusive environment for all. Employment is decided on the basis of qualifications, skills, and business needs.