Enterprise Account Executive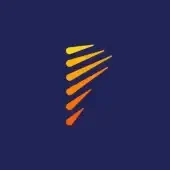 Panorays
Sales & Business Development
New York, NY, USA
Posted on Tuesday, July 18, 2023
About Us
Panorays is dedicated to eliminating third-party security risks so that companies worldwide can quickly and securely do business together. We automate, accelerate, and scale the vendor security evaluation and management process so customers can quickly and easily manage, mitigate and remediate risk, reduce breaches, ensure supplier compliance, and improve their security across the board.
About the Role
We are looking for a talented, highly motivated Enterprise Account Executive on the East Coast US who will be responsible for managing the full sales cycle with our prospects. We expect the successful candidate to bring new ideas to the table to develop and refine our enterprise sales strategy, map out a sales organization and process, and close new deals. This position will report directly to the Director of Sales.
Own the full sales cycle, from identifying customers' needs to delivering consultative-based, ROI-driven value propositions in the context of a SaaS solution.
Construct, forecast, manage, and grow sales activity and pipeline to meet (and exceed) revenue targets and company goals.
Develop strong, long-lasting relationships with Fortune 500 clients and their executives.
Identify opportunities by expanding business through discovery conversations and developing an effective, robust consultative sales process.
Possess a comprehensive understanding of Panorays solution and connect that knowledge directly to our customers' needs.
Proactively build and identify opportunity signals and generate expansion opportunities (up-sell, add-on, cross-sell, etc.).
Act as a trusted advisor to the C–Suite and other senior executives.
Develop account strategies by identifying the strongest use-case(s) to maximize the customers' value from the Panorays solution.
Work closely with customer success to close upsell opportunities with existing customers.
Experience & Skills
7+ years experience working in direct sales roles at a B2B enterprise SaaS, particularly within the Cyber Security space.
Familiarity with the industry's certifications, regulatory requirements, compliances, and frameworks in Privacy, Third-Party Risk, or GRC.
Exceptional relationship-building skills to establish trust and credibility with enterprise-level clients. Proven ability to nurture long-term relationships, navigate complex org structures, and build a strong network within your accounts.
A successful track record of selling solutions into Fortune 500 companies.
A familiarity with prospecting new accounts and building a pipeline through your own outbound efforts.
Strong expertise in delivering compelling product demonstrations that effectively communicate value propositions, features, and benefits.
Experience negotiating and navigating contracts and legal discussions.
Experience using Salesforce, Outreach, Gong, and Linkedin Sales Navigator.
Self-starter, energetic, adaptable, inquisitive, and excited to work in a start-up environment and with a "can do" attitude.
Superior customer-facing and presentation skills with the ability to establish credibility with executives.
For positions in New York City, we offer a base salary range of $100,000 – $150,000, plus equity, variable/incentive compensation and benefits. Sales positions generally offer a competitive On-Target Earnings (OTE) incentive compensation structure. Please note that the base salary range is a guideline, and individual total compensation will vary based on factors such as qualifications, skill level, competencies and work location. Company benefits include health, dental and vision insurance, 401(k), and paid leave.