Global Head of Engineering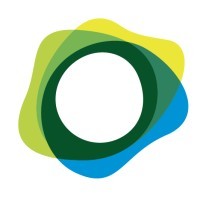 Paxos
United States · Remote
Posted on Friday, May 19, 2023
Paxos is seeking an accomplished Global Head of Engineering to join our rapidly scaling organization. Paxos' technology platform is used by the largest companies in the world to hold and move hundreds of billions in assets for hundreds of millions of customers. Our platform is redefining global financial infrastructure by enabling the trustworthy, instantaneous movement of any asset at any time.
As our Global Head of Engineering, you are a pivotal part of our leadership team and will report to the CEO. You will lead all technical pillars including software engineering for all core platform and product vertical solutions, platform infrastructure, corporate infrastructure, data, storage, information security, and the overall strategic and tactical roadmaps. This position requires deep technical expertise and multi-layered leadership in software development. The defining traits of Paxos executives are a commitment to excellent execution, comfort with real-time candor, a team-first approach, and a deep desire to search for the truth.
As the Global Head of Engineering, you'll be responsible for the following:
Technology and Platform Vision:
We are solving highly complex problems at the intersection of crypto/blockchain and traditional finance. Experience in building a complex platform and making tradeoffs with customer needs is critical. You'll need the aptitude to understand these problems deeply and add your evidence-based point of view. You will own the Paxos platform vision, architecture, and strategy to deliver on the platform and product roadmap.
You will build and scale using microservices architecture for all components to support the custody and movement of trillions of dollars of financial assets. You will lead the creation of multiple horizontal services and tools that will be utilized and supported by all vertical solutions. You will focus on developing a platform-services infrastructure that enables integration with a wide variety of products and external financial systems.
Executive Leadership
You will collaborate with the executive team to align on technology strategy and clearly communicate to stakeholders on the engineering vision, roadmap, progress and more. You will collaborate closely with the Product team and will serve as a key member of the Paxos executive team. You will lead conversations with your peers around the platform vision, partnerships, and industry best practices. You will make thoughtful build vs. buy decisions on critical technology infrastructure in close collaboration with Paxos' CEO.
Rapid Scaling
You will lead a rapidly growing engineering team of 150+ people. This involves organizing for scale by owning organizational design and the talent roadmap, including the hiring bar and strategies that help attract, retain and develop top tech talent at all levels.
Excellent Execution
You will apply best practices in OKR and goal management, code reviews, roadmap reviews and regularly communicate progress to multiple stakeholders. You and your team will ensure that launches are of the highest quality, can support mission-critical enterprise uses, and are delivered on time to meet stringent customer and platform timelines.
Innovating in White Space
You can draw on a comprehensive set of previous experiences and technology best practices for developing and scaling platforms. You have a creative mindset to identify novel solutions to questions no one has ever solved. You are energized by reimagining the technology infrastructure of the future and can apply fresh thinking and innovative approaches to building technology to support this transformation.
Industry Leadership
While you may be new to financial services or crypto, you have a track record of earning trust from your stakeholders. You can absorb information from customers, regulators, partners, and vendors, and synthesize those insights for our team. You can educate your peers on industry and technology trends, and communicate your platform vision to multiple stakeholders, including large tier 1 customers. You can help the industry transition to a tokenized financial market infrastructure and be responsible for defining the world's leading regulated blockchain platform that unifies both web3 and traditional financial assets.
Your experience and qualification:
You have seen what great looks like, you have led technology teams that have built products that are industry-leading and you are known for raising the bar.

You have deep domain knowledge of distributed software systems and platforms with 15+ years' experience leading software development teams and at least 5 years of leadership experience overseeing managers and directors.
You have a solid track record of developing software products from inception to mass adoption, and you have consistently rolled out complex features and new products.
You have proven leadership experience in an engineering leadership role leading geographically distributed engineering teams and you have scaled these global teams to take advantage of top talent available across geographies.
You have prior experience as a Director/VP/CTO leading a 200+ member engineering organization.
You have a track record of being a talent magnet, and you have attracted top tech talent across all levels.
Your technical expertise is industry-peer-acknowledged (e.g., published author of technical book/chapter/article, speaker at technical conferences) and you are sought after for your technical acumen.
You have a strong ability to communicate and collaborate with technical as well as non-engineering stakeholders. You have also worked closely with Product leadership and established trust with PMs and PM leaders throughout your career.
You have a Bachelor's degree in Computer Science or a related field


Paxos is an equal opportunity employer. It does not discriminate on the basis of sex, age, color, race, religion, marital status, national origin, ancestry, sexual orientation, physical and mental disability, medical condition, genetic information, veteran status or any other basis protected by federal, state or local law.
Our Paxos team is made up of passionate people from all over the world with different perspectives and experiences. Unique voices help us build a more open, trusted economy.
Learn more:
Company
Customers
Media
Recognition